I really am trying to clean off the kitchen table! The makings for this wreath have been on a pile on the surface for over a week.
Got it put together and it's ready to take to the best set of parents I could ever have, other than my own. I found the wreath hanger at Hobby Lobby this week .
If I get really busy today, I could actually make up another wreath with the angel ornaments I've collected each year since Sarah was small. Here's 2009 "China Rose" that will join the 21 others. Or, maybe I will bake with Sarah, who is impatiently waiting for me to join her! TTFN!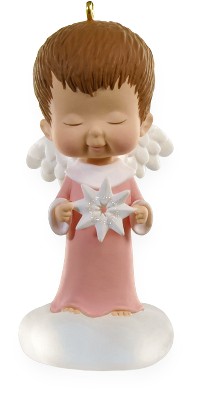 The table...I've got to clean the table...no distractions!!